Brien Posey Freelance Writer and Independent Analyst, BrienPosey.com
Brien Posey is an eight-time Microsoft MVP with two decades of IT experience. Prior to becoming a freelance technical writer, Brien served as CIO for a national chain of hospitals and healthcare facilities. He has also worked as a network administrator for some of the nation's largest insurance companies and for the Department of Defense at Fort Knox where he assisted the military with numerous disaster recovery scenarios.
Since going freelance in 2001, he has become a prolific technical author, routinely contributing content to SearchDataBackup.com and SearchStorage.com. In addition to the many thousands of articles that he has written, Brien has authored numerous books on a wide variety of IT topics. Brien has architected backup solutions for an international clientele and has even assisted Microsoft with their System Center Data Protection Manager initiatives.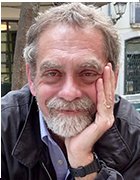 Rich Castagna Editorial Director, Storage Media Group
As editorial director of TechTarget's Storage Media Group, Rich oversees content for Storage magazine, SearchStorage.com, SearchDataBackup.com, SearchDisasterRecovery.com, SearchVirtualStorage.com, SearchCloudStorage.com, SearchSMBStorage.com, SearchSolidStateStorage and the Storage Decisions conferences. Rich has been involved with high-tech journalism for nearly 20 years; previously, he was executive editor of ZDNet Tech Update and Cnet Enterprise; editor in chief of Windows Systemsmagazine; senior editor for Windows magazine; and senior editor and technical editor for PC Sources. In those roles, and as a freelancer, Rich has written more than 500 computer technology articles.
George Crump President and Founder, Storage Switzerland
George Crump is President and Founder of Storage Switzerland. An IT analyst firm focused on the storage and virtualization segments. With 25 years of experience designing storage solutions for data centers across the US, he has seen the birth of such technologies as RAID, NAS and SAN. Prior to founding Storage Switzerland he was CTO at one the nation's largest storage integrators where he was in charge of technology testing, integration and product selection.
George also contributes to publications such as Storage Magazine, SearchStorage, SearchServerVirtualizaiton and SearchDataBackup.
Phil Goodwin Senior Manager and Principal Architect, Cognizant Technologies
Phil Goodwin is a Senior Manager and Principal Architect in Cognizant's IT Infrastructure Services group, where he assists clients in the development of adaptive storage architectures, storage management best practices, backup and recovery, disaster recovery and data archiving. Phil holds a BSBA in Marketing and a Master of Technology Management from the University of Denver.
Roger Javens Director of Worldwide Technical Marketing, HP Storage
Roger Javens is the Director of Worldwide Technical Marketing in the Storage business at HP. In this role, he connects a global team of technical subject matter experts with HP's technical customer base as well as HP's pre-sales solution architects. The HP Storage TME team evangelizestechnical solutions, creates technical content and empowers the worldwide pre-sales organization to more effectively position HP Storage solutions.
Roger joined HP through the Compaq merger and has served in various storage focussed ASIC development, program management and technical marketing roles over the past 27 years. Prior to Compaq he spent the first 3 years of his career at Texas Instruments as a board level design engineer designing SCSI controllers.
Roger earned a Bachelor of Science in Electrical Engineering from Yale University in New Haven, CT while also completing graduate level courses in Business Administration at St. Edwards University in Austin, TX. He resides in Houston, TX.
Brian Madden Independent Analyst, Blogger & Author, BrianMadden.com
Brian Madden is known throughout the world as a highly-opinionated, super technical, fiercely-independent desktop virtualization expert. He's written and edited six books and over 2,000 articles about desktop virtualization. (Brian's most recent book, The New VDI Reality, was published in May 2013.) His blog (www.brianmadden.com) receives millions of visitors per year and is a leading source for conversation, debate, and discourse about the end user computing industry. Brian is also the creator of BriForum, an independent conference about desktop virtualization, the consumerization of IT, and enterprise mobility management. Having been ranked the #1 speaker at VMworld, Citrix Synergy, and past Storage Decisions conferences, Brian flies over 200,000 miles per year speaking and consulting for around the world. Brian hasbeen written about in Wired Magazine, heard on NPR, quoted in The Economist, and been a guest on dozens of different podcasts throughout the world.
Joseph Marion Principal, Healthcare Integration Services LLC
Joseph Marion is Principal of Healthcare Integration Strategies LLC, with expertise in speech recognition, PACS, and enterprise imaging.  He founded Healthcare Integration Strategies in 1993, consulting on PACS, speech recognition implementation, and the integration of imaging technologies.  He joined Superior Consultant Company in 2000, leading over 70 PACS engagements.  In 2008, Joseph returned to private practice—where he has been an active promoter and consultant on enterprise image management and accessibility, assisting a number of facilities with strategy and implementation services.
Prior to the above, he spent 23 years with GE and was a guiding force behind GE's early PACS initiatives, including a JV with IBM.
Joseph has chaired PACS industry conference sessions and is widely published.  Through his blog at Healthcare-Informatics, he encourages input on the importance of image integration, its priority amongst IT projects, budget levels, the level of subject-matter understanding among IT professionals, impediments to implementation, and other relevant issues.
Howard Marks Founder and Chief Scientist, DeepStorage.net
As Founder and Chief Scientist at DeepStorage, LLC Howard Marks provides the kind of practical, hands-on analysis that can only come from spending 30 years in the trenches. As a consultant, he helped organizations large and small including America Express, JP Morgan, Borden Foods, BBDO Worldwide and Foxwoods Resort Casino solve real world storage and network problems.
Now at DeepStorage, he runs an independent test lab evaluating the latest in storage products in beautiful Santa Fe MN and writing about them for multiple websites including NetworkComputing.com. An entertaining and energetic speaker, Howard speaks regularly at industry events including Storage Decisions, Interop, SNW and Microsoft's TechEd. He has written three books and hundreds of articles on networking and storage technologies.
Howard Marks has been a member of the TechTarget Editorial Speaker Bureau since its formation in 2012 and has spoken at numerous TechTarget editorial events in previous years.

Dennis Martin Founder and President, Demartek
Dennis Martin is the founder and President of Demartek www.demartek.com, a computer industry analyst organization with its own on-site test lab. Demartek focuses on lab validation testing and performance testing of storage and related hardware and software products. Dennis has been working in the information technology industry since 1980, primarily involved in software development and project management in mainframe, UNIX, and Windows environments. These include a variety of large and small end-user customers, and engineering and marketing positions for storage vendors such as StorageTek.
W. Curtis Preston Founder, Truth in IT, Inc. & BackupCentral.com
W. Curtis Preston (aka Mr. Backup) is an expert in backup & recovery systems; a space he has been working in since 1993. He has written three books on the subject, Backup & Recovery, Using SANs and NAS, and Unix Backup & Recovery. Curtis is the founder of Truth in IT, Inc. and BackupCentral.com and is also an independent consultant and writer. He is also a well sought after speaker and has spoken at over 300 seminars and conferences around the world. Whether it's through TruthinIT.com, BackupCentral.com, or Truth in IT Seminars, Curtis' mission remains the same: arming today's IT managers with truly unbiased information about today's storage industry and its products.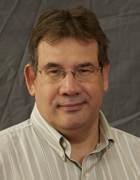 Dave Raffo Senior News Director, Storage Media Group
Dave joined SearchStorage in 2007 after spending three-and-a-half years covering storage for

 
Byte and Switch
. He also worked as managing editor of
EdTech Magazine
, as features and new products editor at

 
Windows
 

magazine, and technology editor at eLearning company WatchIT. Before turning to technology, he was an editor and reporter for United Press International in New York for 12 years, and a freelance writer for

 
USA Today
, Dow Jones and other publications. A New Jersey native, Dave currently lives in Arlington, Va.
Ron Riffe Storage Software Business Strategist, IBM
Ron Riffe is IBM's storage software business strategist. He is responsible for devising and implementing IBM's storage software strategy with a focus on creating greater client value through integrating IBM storage software with both storage hardware offerings and workload centric clouds. He is also author of The Line blog.
Mr. Riffe has managed storage systems and storage management software for more than 27 years, holding positions in senior management, product line management, strategy and business development for both IBM Storage Systems and IBM Tivoli Software.
He has written papers on the synergies of storage virtualization and cloud computing and is a frequent speaker at conferences and customer locations on the subject of storage software.
Prior to joining IBM, Mr. Riffe spent 10 years as a corporate storage manager for international manufacturing firm Texas Instruments.
Marc Staimer CDS, Dragon Slayer Consulting
Marc Staimer is the founder, senior analyst, and CDS of Dragon Slayer Consulting in Beaverton, OR. The consulting practice of over 12 years has focused in the areas of strategic planning, product development, and market development for technology products. With over 30 years of marketing, sales and business experience in infrastructure, storage, server, software, and virtualization, he's considered one of the industry's leading experts. Marc can be reached at marcstaimer@mac.com
Jon William Toigo CEO and Managing Principal, Toigo Partners International, and Chairman of the Data Management Institute
Jon Toigo is a 37-year veteran of IT and has developed business continuity plans for more than 100 companies. He has written 17 books, including four on disaster recovery planning, with the fourth edition of his Disaster Recovery Planning: Getting to Business-Savvy Business Continuity coming to bookstores in 2013.
Toigo is Managing Principal Partner for Toigo Partners International, a consultancy specializing in IT consumer advocacy, data management and storage technology, and he is chairman and co-founder of the Data Management Institute, a professional organization for those who create, store, manage and administer data and storage assets. DMI is now in its 20th year and has trained and certified nearly 100,000 data management professionals worldwide.
Jon Toigo is proud to be part of the TechTarget Editorial Speaker Bureau since its formation in 2012, and has spoken at numerous TechTarget editorial events in previous years. Jon also writes a column for Storage Magazine every month.
Some of Jon's most recent projects have included the following:
Established a data protection plan with a federal government agency that included archive and reduced overall storage capacity demand growth to about half of its anticipated rate. Data protection planning can deliver business value beyond risk reduction.
Worked with a major power company to develop a high availability failover capability between an active and lights-out data center, with continuous data replication that enabled the selective failover of workload - saving the company the cost and effort of sending employees to the remote site for any reason other than a complete shut-down of the primary center.
Relocated and resumed service for hundreds of NYC businesses following 9-11, including the re-routing of voice and data networks, the deployment of on-the-fly networks, fast re-hosting of applications and the consolidation of tape and disk based data restore activity.

Benjamin S. Woo Managing Director, Neuralytix, Inc.
Ben Woo is the founder and Managing Director of Neuralytix, Inc. He is a recognized, celebrated, provocative market visionary and thought leader. Ben frequently speaks at industry and customer events worldwide and is often quoted by leading business and technology press. Ben has dedicated his entire career to the data and information industry. He uses this diverse set of skills, knowledge and experience to provide in-depth market insight and advice on key aspects of the IT marketplace to both vendors and buyers of technology. Ben also advises Wall Street clients and other interested stakeholders.
Ben Woo is a member of the 2013 TechTarget Editorial Speaker Bureau and has spoken at numerous TechTarget editorial events in previous years.
Steve Duplessie Founder and Senior Analyst, Enterprise Strategy Group
Steve Duplessie, Founder and Senior Analyst at ESG, is an internationally recognized expert in the field of IT Infrastructure Technologies and Markets. An acclaimed speaker and author, Steve has been featured in Time Magazine, The Wall St. Journal, Business Week, The Financial Times, USA Today, China Daily, The Moscow Times, and many others. Steve remains a valued strategic advisor to many of the largest technology providers in the world, including IBM, HP, Dell, EMC, Netapp, HDS, and to IT organizations around the globe.
A much sought-after speaker at conferences and industry events worldwide, Steve is known for his "pull no punches" straight shooting style. Steve's presentations are renowned for being educational, opinionated, thought-provoking, and entertaining, as well as a draw for "standing room only" capacity crowds.
Prior to founding ESG, Steve was the founder and CEO of Invincible Technologies Corp., a manufacturer of fault-tolerant NAS systems. Prior to founding ITC, Steve started and ran a storage peripherals business unit at Clearpoint Research, and he began his career at EMC.
Randy Kerns Senior Strategist, Evaluator Group
In his role as Senior Strategist at Evaluator Group, Randy Kerns brings expertise from virtualization everywhere to very long term archive to help end users and vendors develop strategic plans, product roadmaps and evaluate options. He draws from over 35 years in the computer industry helping storage companies design and develop storage system products for their markets as well as advising technical professionals on how to build the best storage infrastructures to streamline their business processes.
Randy Kerns spent many years in executive level product strategy and design positions. He was vice president of storage strategy and planning at Sun Microsystems; he developed disk and tape systems for mainframe attachment at IBM and StorageTek; he designed disk systems for attachment to open systems and proprietary computer platforms at Fujitsu and Tandem Computers; and he developed tape and disk systems for two start-up companies.
Prior to joining Evaluator Group, Randy served as CTO for ProStor where he brought products to market addressing long term archive for information technology and the healthcare and media / entertainment markets. 
An educator and presenter, Randy Kerns has written numerous industry articles and papers and is the author of Planning a Storage Strategy, a book that offers step-by-step guidance on how to build an information storage strategy as part of a larger business process and most recently is the author of Information Archiving – Economics and Compliance, which is the first book of its kind to explore archiving of information in depth.  Randy Kerns has regularly taught classes on storage technology in the US and Europe.   
Stephen Foskett Independent Expert, Writer & Speaker, Foskett Services
Stephen Foskett is an active participant in the world of enterprise information technology, currently focusing on enterprise storage, server virtualization,networking, and cloud computing. He organizes the popular Tech Field Day event series for Gestalt IT and runs Foskett Services. A long-time voice inthe storage industry, Stephen has authored numerous articles for industry publications, and is a popular presenter at industry events. His contributionsto the enterprise IT community have earned him recognition as both a Microsoft MVP and VMware vExpert. He can be found online atTechFieldDay.com, blog.FoskettS.net, and on Twitter at @SFoskett.
Stephen Foskett is a member of the 2013 TechTarget Editorial Speaker Bureau and has also spoken at numerous TechTarget editorial events in previous years.
Tom Coughlin President, Coughlin Associates
Tom Coughlin, President, Coughlin Associates is a widely respected storage analyst and consultant.  He has over 30 years in the data storage industry with multiple engineering and management positions at high profile companies.
Dr. Coughlin has many publications and six patents to his credit.  Tom is also the author of Digital Storage in Consumer Electronics:  The Essential Guide, which was published by Newnes Press. Coughlin Associates provides market and technology analysis (including reports on several digital storage technologies and applications and a newsletter) as well as Data Storage Technical Consulting services.  Tom publishes the Digital Storage Technology Newsletter, the Media and Entertainment Storage Report, and the Capital Equipment and Technology for the Hard Disk Drive Industry Report.
Tom is active with SMPTE, SNIA, the IEEE Magnetics Society,IEEE CE Society,and other professional organizations.  Tom is the founder and organizer of the Annual Storage Visions Conference (www.storagevisions.com), a partner to the International Consumer Electronics Show, as well as the Creative Storage Conference (www.creativestorage.org). He is a Senior member of the IEEE, Leader in the Gerson Lehrman Group Councils of Advisors and a member of the Consultants Network of Silicon Valley (CNSV).  For more information on Tom Coughlin and his publications. go to www.tomcoughlin.com.